Whether you're a seasoned Amazon seller or someone who is just starting on the world's largest marketplace, you must have realized that selling on Amazon is highly competitive. So, what can you do to showcase your products in a unique way and attract customers like never before? In this blog, we'll answer this question by showcasing the top Amazon A+ Content examples and best practices to uplift your brand.
What is Amazon A+ Content?
Amazon's A+ Content helps brands communicate their unique story so that it resonates with the target audience. A+ Content brings product listings to the forefront by combining elements such as video, high-definition graphics, and useful FAQs to help shoppers make a purchase decision.
*Trellis' Top Tip: Analyze the quality of your Amazon product listing using Arch, our free Amazon listing analyzer tool and gain actionable insights on how to optimize your listings for higher CTR, sales, and profit!
How to Create A+ Content for Amazon – Amazon Store Examples
Now that we've established the importance of A+ Content, let's answer another important question – how to create A+ content for Amazon? Read on to learn more about our top picks for high-quality Amazon A+ Content examples and what makes their store stand out.
Remember, Consistency is Key
When designing effective A+ Content, you have two options. Either you can build the design from scratch or use the pre-built templates offered by Amazon. Remember, the most memorable A+ Content should align with your brand guidelines and reinforce consistency across all your marketing channels – from website to social media.
Here is the first Amazon A+ Content example from the Bose product listing. Notice how the images align with the visual identity of the brand. Moreover, the A+ Content also uses fonts and colors that are a part of the company's brand palette.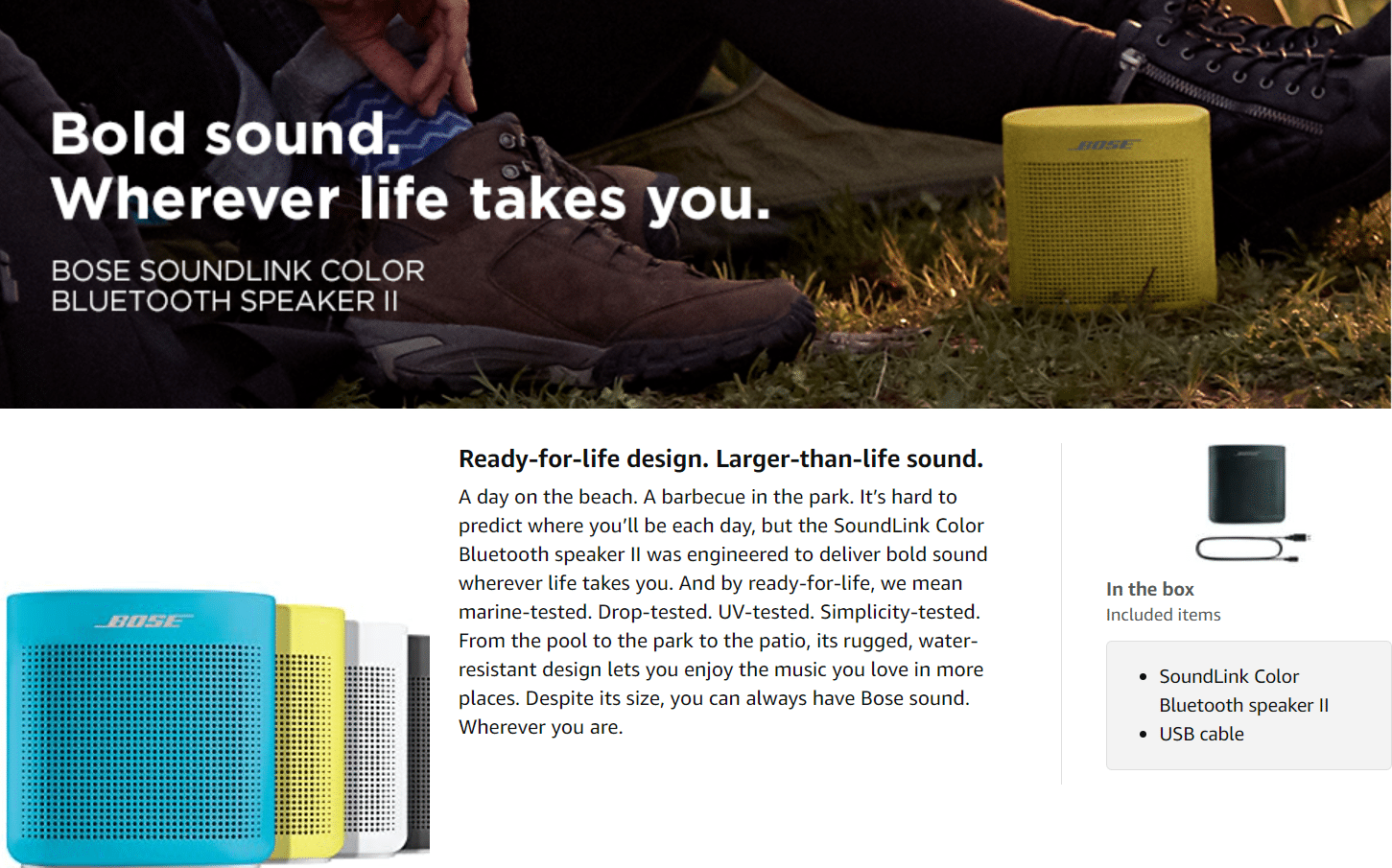 Design for the Reading Experience
Amazon's popularity is undeniable. Shoppers access the marketplace through various devices including, desktop, tablet, and mobile. 150.9 million users accessed the Amazon shopping app through mobile in 2019 alone.
Therefore, it is important to ensure that your A+ Content is structured in a way that shoppers can scan it easily before making a buying decision. You can integrate elements such as lists, bullet points, and white space to make reading easy for a potential customer.
A great Amazon store example is from SimpliHome's. Their product listing is easy to read and understand due to its clean design which effectively utilizes white space.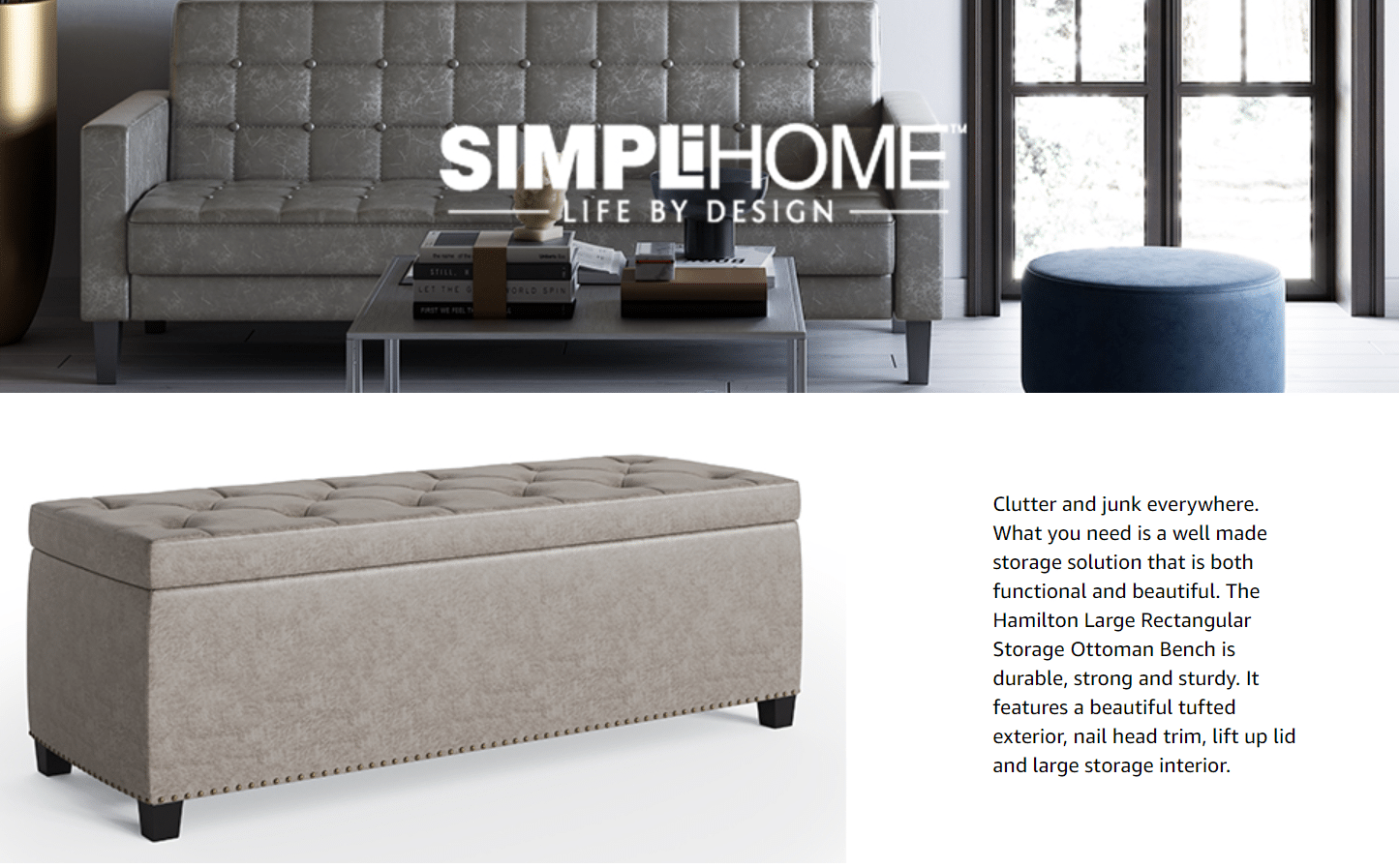 Highlight Product Benefits
Once someone has landed on your product listing, they are close to becoming a customer. Visitors convert into customers once they believe that your product can solve their pain points.
Make sure your A+ Content highlights the product benefits to convince customers about why they should buy your product and how it is the answer to their problem.
Here's an example of how Nike's Amazon A+ Content showcases product benefits to make a case for its web belt.
Cross-Sell to Supercharge Your Revenue
If your brand has multiple products or products that complement each other, do take advantage of the grid layout module that comes with Amazon's A+ Content. This module allows you to hyperlink similar product listings in a bid to up-sell or cross-sell.
This layout essentially looks like an infographic that breaks down the features of each of the products and their unique advantages. Moreover, it also includes individual product images embedded with a hyperlink.
Here's an example of Amazon's A+ Content with the grid layout module in TCL's product listing.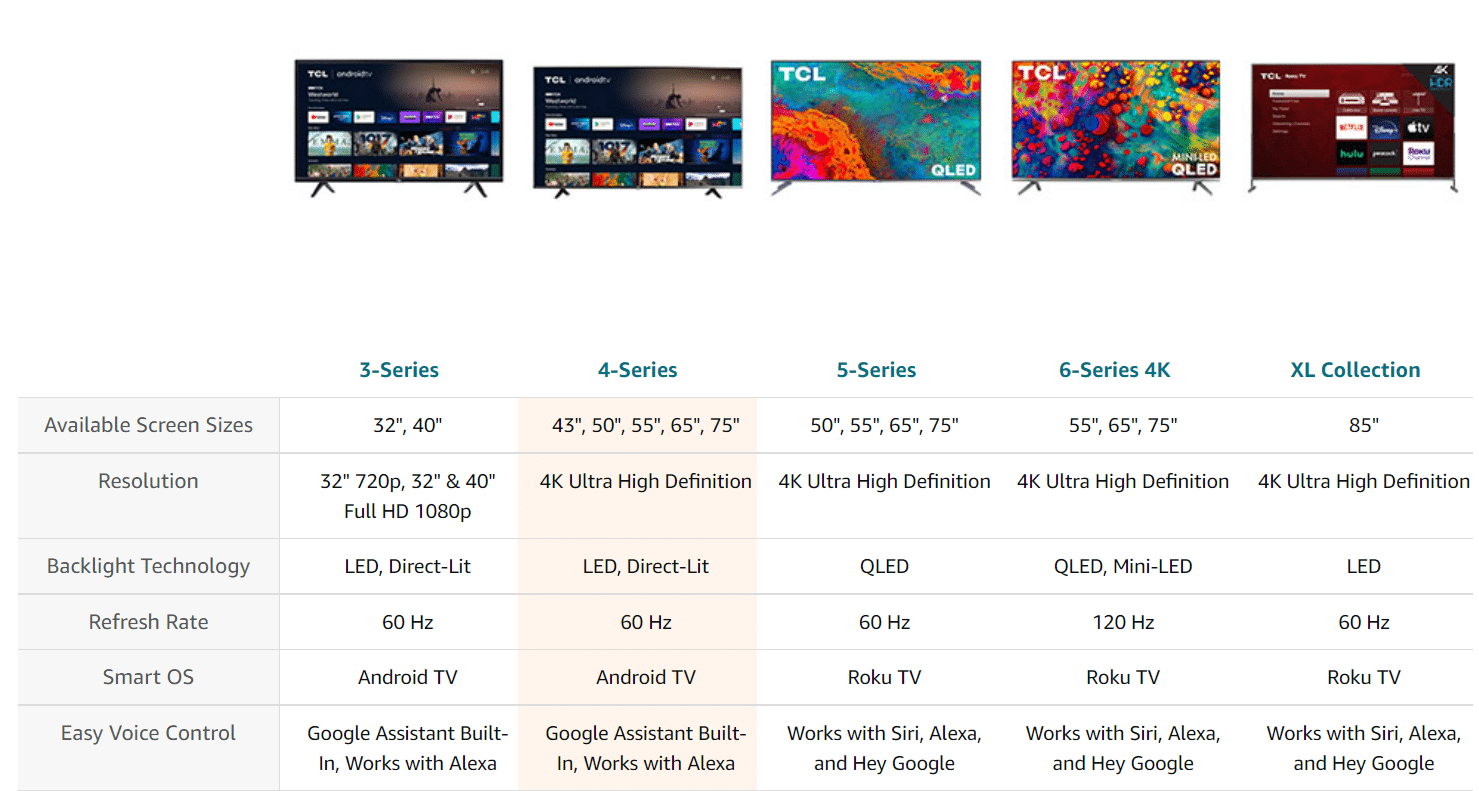 Convey a Compelling Story
The core objective of Amazon's A+ Content is to present a short and unique story about your brand. Therefore, the flow of the content will play a critical role in determining whether this story resonates with the target audience. Some brands may choose to start their A+ Content with a tagline while others will prefer to state their mission statement.
The bottom line is that A+ Content should be well thought out and intelligently designed to promote the end goal – converting visitors into customers.
Here is an example of A+ Content on Amazon from beauty brand Mario Badescu. Out of all the Amazon A+ Content examples we've covered, the best part about this is that the design and copy is put together to narrate a story about both the brand and product.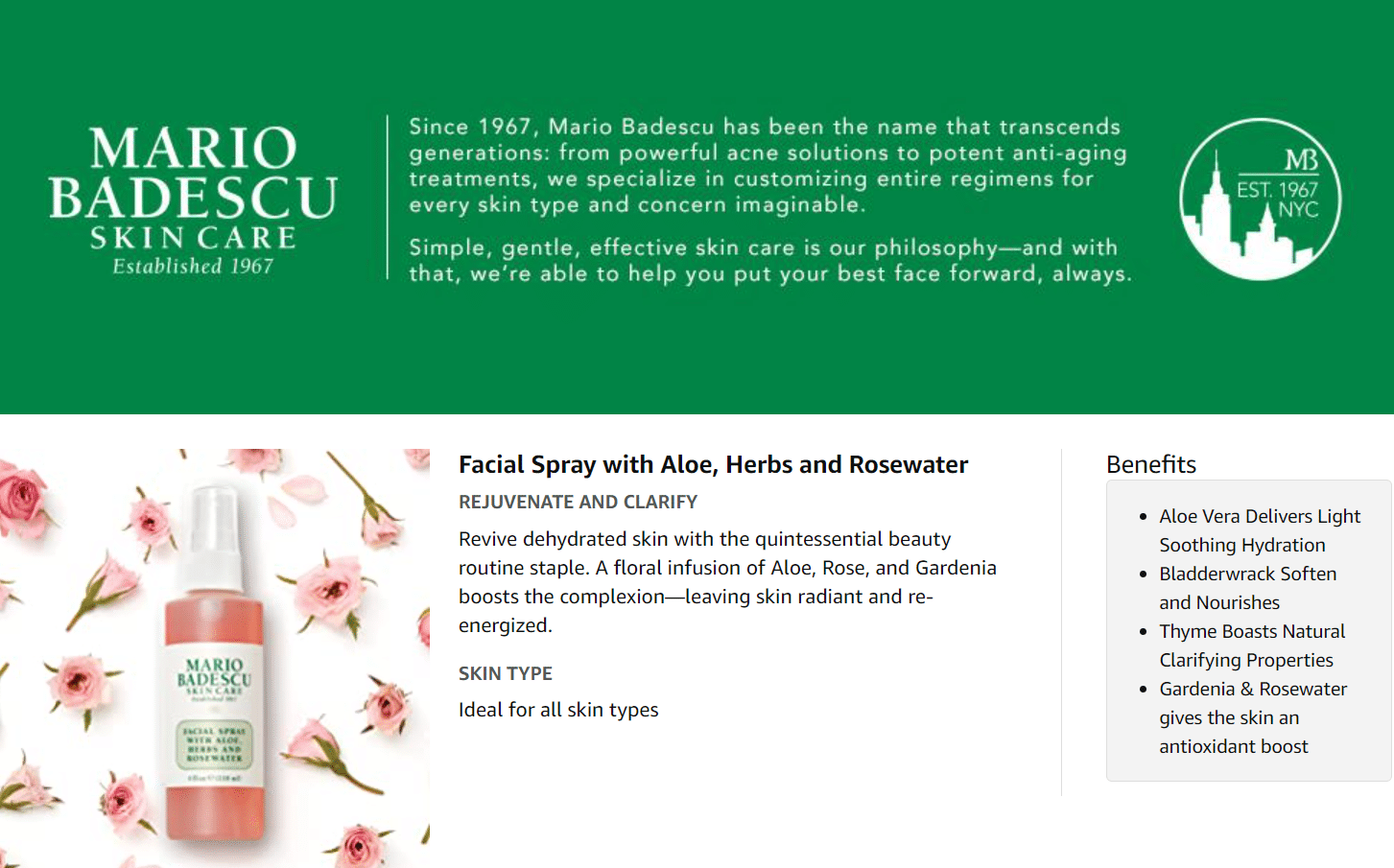 Key Takeaways From Amazon A+ Content Examples and Best Practices
The core objective of A+ Content is to convey your unique brand story and showcase it in a way that turns visitors into customers.
A+ Content should incorporate storytelling and design techniques to provide a seamless reading experience for users on various devices (desktop, mobile, and tablet).
A+ Content should align with your brand identity and guidelines and appear as an extension of your other marketing channels (for example, website and social media).