CREATE AMAZON VIDEO ADS THAT CONVERT
With Trellis Video Creatives you can craft compelling Amazon Sponsored Brands video ads that convert in minutes.
Harness the power of video advertising on Amazon and launch your first video ad campaign now, for free. 
By 2022, online videos will drive

82% of consumer traffic

on the internet
No wonder why Amazon sellers are shifting their ad spend from Sponsored Product Ads to video advertising  on the platform. If there was ever a right time to consider video ads as part of your Amazon PPC strategy – it is now.
What Sets
Trellis Video Creatives

Apart
Amazon Compliant Templates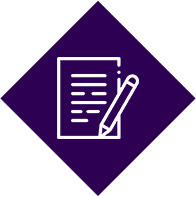 We take the guesswork out of advertising on Amazon. With our prebuilt templates, you can focus your efforts into building ads that meet Amazon's video ad specifications!
Amplify your brand presence with on-demand custom themes. Our Video Creatives team can help you craft video ads that resonate with your target audience.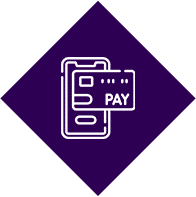 At Trellis, we're more than just experts – we're Amazon advertising mentors. Ask us anything about high converting video ads and we'll solve your most asked questions.
Craft

Amazon Ready Sponsored Brands Video Ads

in Seconds
Craft compelling video ads in a single platform that handles the tasks of designing, editing, and publishing video ads that comply with Amazon's guidelines in seconds. Choose from a range of pre-defined templates, personalize for your brand identity, and get ready to supercharge your Amazon sales!
Launch Intelligent
Sponsored Brands Video Ad

Campaigns

Showcase the best of what you have to offer with captivating video ads that resonate with your target audience. Streamline costs and promote business efficiency with performance data on your Sponsored Brands video campaigns. Powered by Trellis' AI-driven ads automation platform.
Performance-Based Metrics
Insights-Driven Reporting
Campaign Budget Optimization
Optimize Bids with Trellis'
AI-Driven Platform 
Let the #1 advertising automation platform for Amazon power your Sponsored Brands video campaign. Reach your ACoS targets and sales goals by leveraging the unmatched potential of Amazon video ads that are made to convert.
Launch your new video ad campaign on Amazon