One thing that eCommerce and brick-and-mortar stores have in common is they display products for customers to view and purchase. Despite the differences in each shopping experience, displays in both ecosystems tend to have better placements than others.
Naturally, the placement of shelves significantly influences customers' purchasing decisions. Item placement plays a significant role in buyer behavior, which is a trend that can similarly be translated to online shopping. In the world of eCommerce, the digital shelf commands the attention of consumers. The prime spots are at the top of pages where items can be found quickly and easily.
In Amazon's marketplace, the digital shelf can be leveraged to showcase your products on various pages, thus increasing brand visibility, not to mention informing your online retail strategy. In this post, we'll explore how you can use Amazon's digital shelf to snag prime spots and maximize your product's reach and visibility.
Key Takeaways
The Amazon Digital Shelf is comprised of four key areas: search engine pages, promotional pages, brand stores, and product listings.
You can increase the visibility of your products on the digital shelf by offering a wider range of items, setting up an Amazon store, or creating detailed and keyword-rich product listings.
Improving your share of the shelf requires time and effort, which can be helped along by leveraging the right strategies and tools.
What is the Amazon Digital Shelf?
The Amazon Digital Shelf is the virtual space where Amazon displays products available for sale to customers. It is the online equivalent of physical store shelves.
When shopping in a physical store, you typically pick up a product from the shelf, examine its details and maybe compare it to products nearby, then add it to your shopping cart. Many consumers follow a similar process online, although the digital shelf arrangement is more complex, and informed by numerous data points to order the display sequence.
Key areas of the Amazon Digital Shelf
There are four key areas of the Amazon Digital Shelf: search engine pages, promotional pages, brand stores, and product listings. Here is what you should know about them to secure the prime spots for your products and maximize their visibility: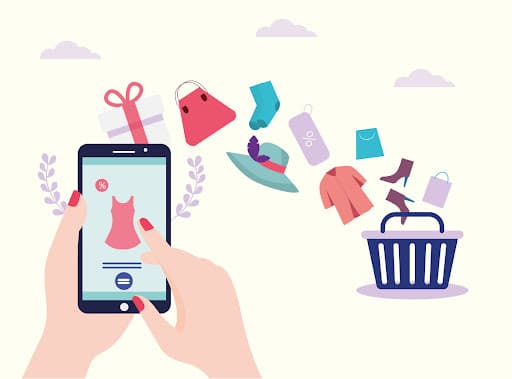 Search engine
When you walk into a store looking for a particular product, you might ask a store employee where to find it. Similarly, when you visit Amazon looking for a particular product, you use the search function to find it.
According to the Jungle Scout 2023 Q2 Consumer Trends Report, 57% of U.S. customers start their product search on Amazon, more than those who started on search engines (42%). In this marketplace, product placement plays a critical role. That's because most shoppers don't go past the first page of results. Products on this page get at least 80% of clicks, with the first three listings getting at least 60%. Therefore the higher you rank on search results, the greater the increase in your sales.
Here are some tips on how to improve your Amazon search results page ranking:
Use descriptive and keyword-rich product titles that include details like brand, product name, size, color, and key features.
Optimize the product listing for search engines with relevant high-performing keywords. You can use Amazon keyword research tools to identify these terms for your product.
Use high-quality images that showcase your products from multiple angles. It can increase click-through rates.
Run paid advertising for your products to appear above the results for related searches.
Understand various metrics Amazon uses to rank search results and improve them. These include sales performance, availability, customer satisfaction, and price.
Promotional pages
Amazon promotional pages are the digital equivalent of brick-and-mortar end caps; the end of aisles where sale or special items might be displayed. Amazon prominently displays selected products that are on sale, have discounts, or are part of special promotions. These digital shelves are designed to attract the attention of online shoppers and lure them with bargains. Some common promotional pages on Amazon include:
Deals: Features deals like Lightning Deals or Deal of the Day.
Outlet: Features discounted and overstocked items.
Warehouse Deals: Offers open-box and pre-owned products at reduced prices.
Holiday and Seasonal Promotions: Promotions for holidays like Prime Day, Black Friday, Cyber Monday, and seasonal events.
Participating in these promotions can land your products on these shelves. It's also an excellent way to clear out old or discontinued inventory. Consider participating to increase brand awareness, launch new product lines, gain a competitive edge, and maintain revenue during slow sales periods.
Consider your goals, margins, and inventory levels as you plan your promotions. Once they've been executed, track their impact on sales and profitability to identify areas for improvement.
Brand stores
An Amazon Brand Store is a dedicated section on the Amazon Digital Shelf where you can set up your own online store and showcase your products. You can think of it as a mini eCommerce website hosted on Amazon.
Setting up an Amazon Brand Store gives you complete control over the design of your digital shelf space. You can customize the color scheme, fonts, and overall design elements to align with your brand's visual identity and create an immersive shopping experience for your customers. You can also add multiple pages, product categories, and subcategories to make it easier for shoppers to find the products they need.
Displaying your products in your Amazon Brand Store isolates them from your competitors. Unlike physical stores, where customers must walk past competitors' products to get to your shelf space, your brand store only displays the items you sell. You can even create sponsored and PPC ads to drive traffic from other platforms or your competitors' products directly to your store.
Before getting started, you must meet some requirements to be eligible to create an Amazon Brand Store. These include having a seller account and being part of the Amazon Brand Registry program.
Product listings
When considering purchasing a product, you probably check the packaging for details like the name, features, price, and other details. In an online store, this is referred to as the product listing.
The product listing provides more details to help you understand exactly what you are buying, and make an informed decision. Some components of comprehensive product listings on Amazon include:
Product description: A detailed explanation of the product's features, benefits, and specifications.
Images: High-quality images of the product from various angles to allow customers to visualize them.
Price: The cost of the product, including any promotions or discounts.
Customer feedback: Reviews and ratings from customers who have purchased the product.
Seller information: The name and contact details of the seller or brand offering the product.
Frequently asked questions: The most common questions and concerns about the product.
The listing can also contain information about the product's availability, variations if it comes in different colors, sizes, or configurations, and other relevant details like warranty information and return policies.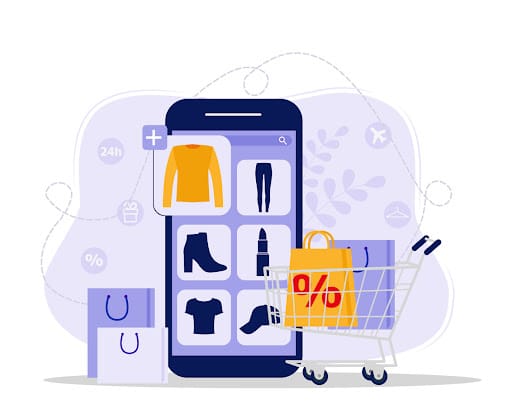 How to claim more real estate on Amazon's Digital Shelf
Increasing your presence and visibility in search results, category listings, and other areas of Amazon's marketplace can increase your share of the shelf. While every brand may have different competitors to contend with based on their industry, here are some general tips and strategies that can help you claim more real estate:
Offer a wider range of products in your niche to occupy more space in relevant categories and search results.
Use Amazon Enhanced Brand Content or A+ Content if you're eligible. It can improve your product listings with multimedia elements like images and videos, making them more engaging and informative.
Leverage Amazon PPC campaigns like Sponsored Products and Sponsored Brands to secure premium positions in search results.
Enroll in Amazon programs like Subscribe & Save, Amazon Fresh, or Amazon Prime to increase your products' exposure to specific customer segments.
Focus on winning the Buy Box so Amazon can display you on the product detail page when a customer clicks 'Add to Cart' or 'Buy Now.' Customers are more likely to buy from you without comparing other options, giving you an edge over other sellers of the same product.
Create detailed and keyword-rich product listings with high-quality images to attract and engage customers and increase the number of search queries your products appear in.
You should track the performance of the different areas of your Amazon Digital Shelf, such as listings and the results page, through marketplace intelligence. It'll help you make data-driven decisions on how to maximize your presence. It also helps to watch your competitors closely, and proactively respond to market trends and customer preferences.
Final thoughts
Like in a brick-and-mortar store, the better the visibility of your products on Amazon's Digital Shelf, the likelier they are to catch the attention of potential customers and increase your sales.
There are many ways to accomplish this, but for some, trying to maneuver through the Amazon Digital Shelf can take away from core business operations. That's where Trellis comes in.
Our software helps you research high-performing keywords, conduct market analysis, automatically redistribute your ad budgets, and adjust bids to enhance ad-spending efficiency. It can also automatically optimize your product listings content to improve their positions in search results. Ready to see what Trellis can do for you when it comes to Amazon's Digital Shelf? Schedule a demo.