As generative AI usage looms over every industry, there is an opportunity for Amazon sellers to create and analyze their product listings using AI.
While there are various tools like ChatGPT and Google Bard to write compelling copy for your products, you still need more than just entering prompts and pasting them into your listing.
Trellis' Content Module offers much more than that. You can do everything from content creation and keyword usage to analysis and implementation on a single platform.
Let's explore.
Find the most converting keywords
You can find the most converting keywords and phrases associated with your product, and add them to your content including product titles, bullet features, descriptions, and backend keywords.
Using the keyword explorer, you can find all the keywords relevant to your product listing. The dashboard extracts the keywords using the Search term report. It helps you build your product listing and find the most relevant or converting keywords for your product.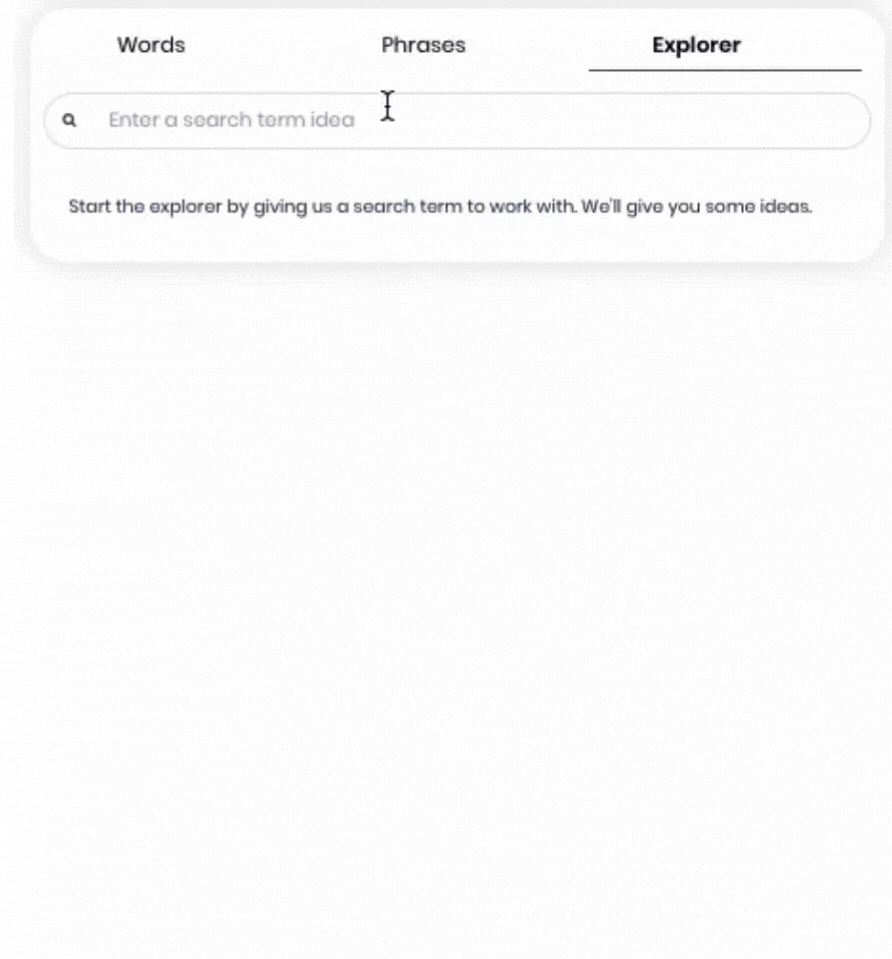 The keyword list is categorized into three buckets based on conversion rate: high, medium, and low.
For example, when all the green or high conversion keywords have been utilized, you begin applying medium conversion keywords. While you are not obligated to use the most converting keywords, you can choose between converting and relevant keywords based on your understanding of the product.
Once you have chosen a list of keywords, you can create content for your product listing.
Create content using AI
When you hit the recommend button, our ChatGPT-powered tool creates an SEO-optimized product title and bullet features using generative AI based on the selected keywords.
If you do not like the content you can always hit the recommend button again to generate a different copy. If you want to change your copy, you can use the in-line editor.
In-line editing tool
An in-line editing tool makes it easy to edit content created by generative AI. You can simply apply the changes, hit save, and it will be updated on the actual listing on Amazon Seller Central.
The in-line editor will show how many characters you have entered, what keywords you've used, and what keywords you haven't included. It also shows how many of the selected keywords you have used in each section.

Keyword usage
Most sellers believe keyword density helps Amazon's SEO rankings. Therefore, they use a single keyword multiple times. In fact, the Amazon A9 algorithm counts a keyword only once.
Using keywords multiple times doesn't negatively impact Amazon SEO either, but it reduces the character limit and the opportunity to incorporate other keywords. You can use a keyword multiple times if it improves readability.
Using the Trellis Content Module, you can verify on the tool itself which keywords are already used, and which ones you would like to add using the in-line editor.
Keyword performance
While the platform marks which keywords are converting the most and the least, you can click on each keyword to learn more about their performance.
You can find the following metrics for each keyword: impressions, clicks, CTR, conversion, conversion rate, sales, ACoS, and cost.
When you analyze a search term for its performance, you can also see its long tail keywords and their performance for your product. While our tool already suggests the most converting keywords, you can judge to use keywords that have not been on your optimization list.
For example, if you see a keyword with a lot of clicks and find it valuable, you can add them to your list.
View the keyword explorer
Need even more ideas? You can dive into a keyword further when you click on 'View Keyword Explorer'.
Here you can find competitor analysis, rating data, and the top competitors ranking for that keyword.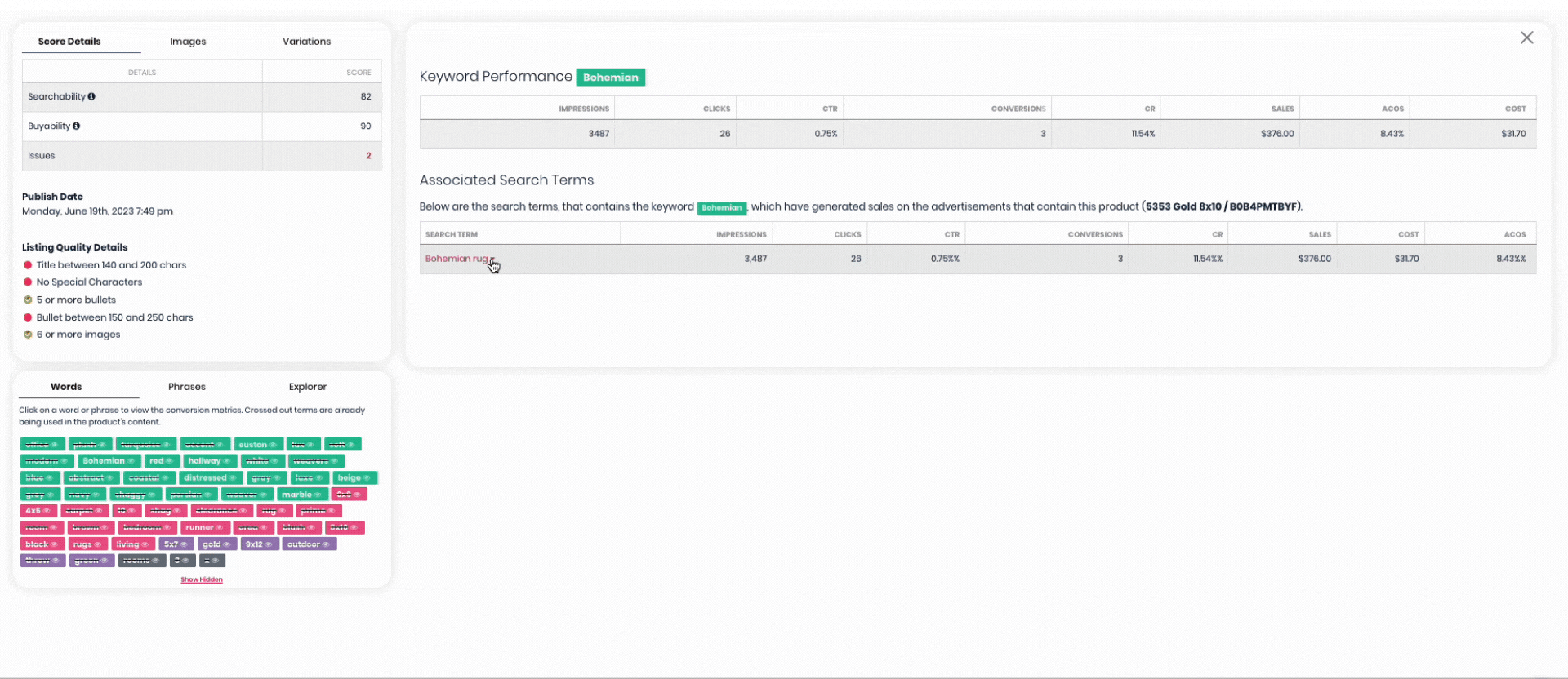 Competitor analysis
Once you are in the View Keyword Explorer section, you can find out how competitors target that keyword. You can see the following metrics to judge its competitiveness:
Keyword density
Keyword density shows how aggressively competitors target a particular keyword, or in other words how competitive it is to increase your share of shelf on it.
Keyword density ranges from 0 to 60, with 60 being the most competitive. You can decide whether to add them to your keyword list based on their convertibility and keyword density.

Brand competition
You can see what top brands have placed ads and promotions on any keyword. The tool lists ads, coupons, and promotions offered by the top brands competing for shelf space.
The tool also estimates sales generated by a particular keyword or brand. This indicates how much money you can generate if you increase your digital shelf space in the search results for that particular keyword.
Average distribution
For each keyword, you can find the average distribution of ratings, pricing, and Best Seller Rank. You can get insights to:
Average price range to create your pricing strategy

Average ratings to understand if you need to push for a higher rating

Average number of ratings to learn if you need more reviews

Average best seller rank to learn if you need to boost your sales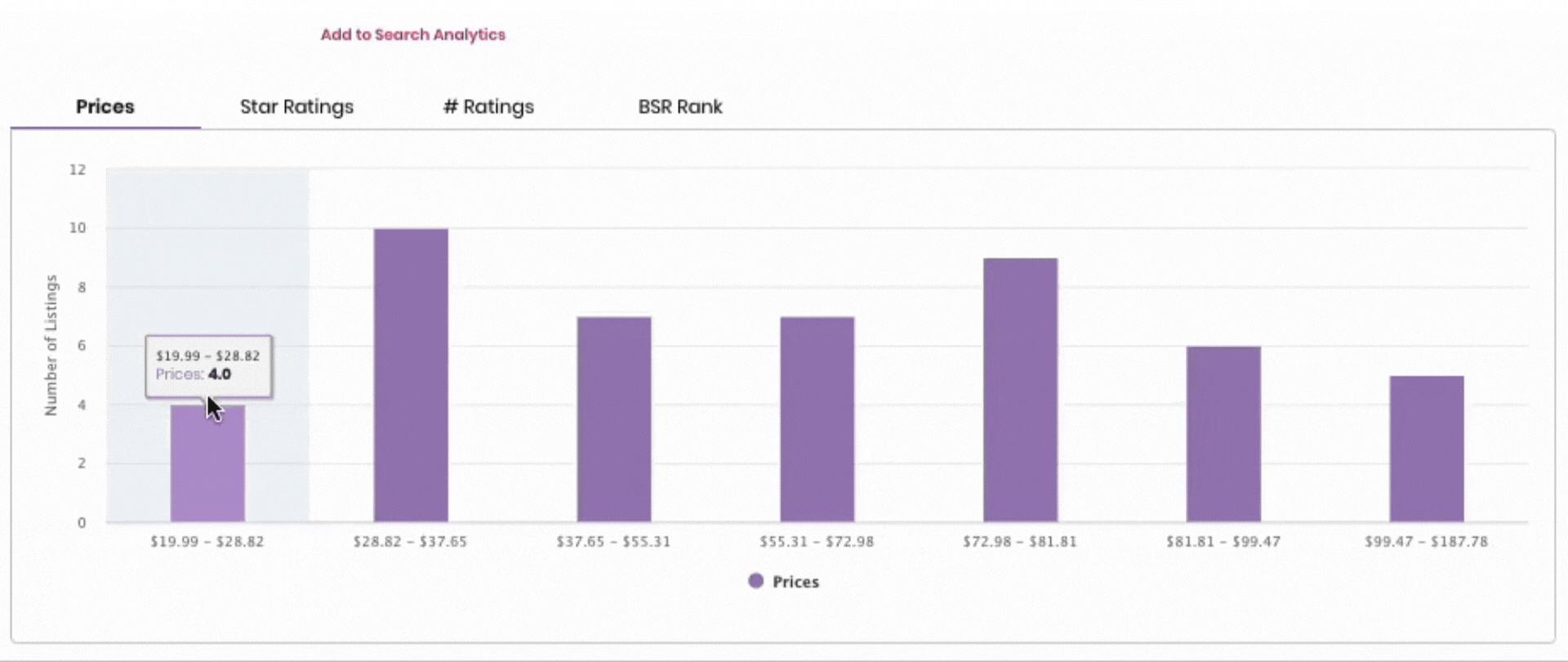 Competitor details
You can further do a competitor analysis for each product and find out about their estimated sales, pricing history, and listing quality. You can understand the price-to-sales relationship of any competitor and see if a similar pricing strategy can work for your product.
Take action
The tool allows you to add any competitive product to your ASIN targeting list or add a competitor with a single click which will help you devise a merchandising strategy.
Content analysis scores
Trellis' Content Module also gives you performance scores based on the A9 algorithm. These scores can help you determine how to improve your Product Content at a glance.
Searchability score: get more clicks
Searchability is the ability of shoppers to find your products, determined by their ranking for search terms. The more searchable your product is the more visible it will be on search results pages. The Searchability Score tracks how well your product ranks on the digital shelf.
Here are the Searchability Score factors: title, price, hero image, retail readiness, ratings, and page views.
Buyability Score: convert more
Buyability is the likelihood that a shopper will purchase your product, determined by the quality of the content. The better your content, the more likely you can convince a customer to purchase your product.
The Buyability Score evaluates: images, videos, feature bullets, A+ Content, reviews, and product FAQs.
If any of the scores are not maximized, then you know it should be prioritized to maximize your merchandising efforts around pricing, advertising, and promotions. You can dive into them further to find out what other actions you need to take to get ranked on Amazon SERP.
Book a demo
Trellis' Content Module gives you a one-stop shop to do keyword research, analyze your most performing keywords, do a competitor analysis, and take action to boost your Amazon SEO.
By using AI for keyword research, content generation, and competitor analysis, you can speed up product launches and turn them into best-sellers.
To learn more about the Trellis Content Module, book a demo with our experts.